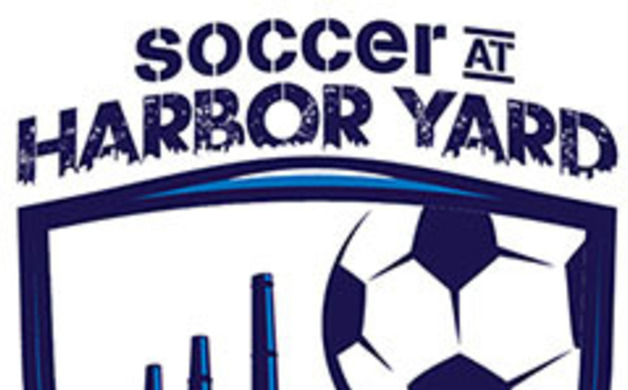 Newtown's own Newtown Pride FC will challenge the New York Red Bulls II for an epic soccer game under the lights on the night of Thursday, July 30th to raise funds for peer-to-peer mentoring at Newtown Youth& Family Services.
The exhibition will mark the first ever soccer game at The Ballpark at Harbor Yard in Bridgeport, Conn. and all ages are welcome for an evening of soccer fun kicking off at 6 p.m.
Tickets start at $12 and proceeds will support counseling at Newtown Youth & Family Services (NY&FS), a non-profit agency that has been providing mental health and community support services to the Greater Newtown area for the past 30 years.
"NYFS is very honored to be able to collaborate with the Newtown Pride and New York Red Bulls II to enhance the services we provide for the community," said NY&FS Executive Director Candice Bohr, in a press release. "There is no better way to develop a team partnership like that of Newtown Pride and NYFS than watching two highly skilled teams work together for a common goal!"
Newtown Pride FC plays in the Connecticut Soccer League's 1st division and was founded in 1998 by head coach and Newtown resident, Michael Svanda.
"We're so pleased this event has come to fruition," Svanda said in the release. "When the tragedy at Sandy Hook took place, we were devastated, as many people were. We were trying to think of a way to help affect change and make a real difference for the future."
Svanda said his team wants to raise awareness for what Newtown Youth & Family Services offers to its community and to help implement peer-to-peer mentoring.
The New York Red Bulls II, a professional United Soccer League (USL) team, will face off against the Newtown Pride at 7:30under the lights, but "Fan Fest" will begin at 6 p.m. outside the stadium.
Tickets are available on the Newtown Youth & Family Services website and group and family discounts are available.
All net proceeds from the event, including ticket sales and proceeds from a silent auction held that evening, will go to Newtown Youth& Family Services.
"We are proud to be a part of this event," said New York Red Bulls II general manager Shaun Olive, in a press release. "The opportunity to play in a match for this cause, and use the game of soccer as a conduit to enrich the lives of children in our community is something that we as an organization are excited about."
Newtown Youth and Family Services, located in Sandy Hook at 15 Berkshire Road, provides after-school activities, support groups, social groups for children with autism spectrum disorder, and programs for pre-school, youth, and teens, as well as provide financial assistance for counseling to children and families.
The organization combines clinical services and positive youth development programs to provide a continuum of care to residents of the greater Newtown area. As a licensed, non-profit, mental health clinic and youth service bureau, it offers individual, couple, family counseling , and substance abuse treatment services.